The Roland VG2 TrueVIS Printer-Cutter
With the new TR2 inks in our machine we were able to reach a very wide color gamut that most of our customers have not seen before. Specifically in the oranges, deep reds, and pinks (our machine inked up with CMYK, Lc, Lm, Lk, Gr, Or). Being able to match a wider variety of Pantone colors is key to any business needing to match specific brand colors.
Effortlessly manage your print output with the latest edition of the world's most popular RIP software - VersaWorks 6. It's incredibly user-friendly and easy to navigate.  
We highly recommend this machine to newcomers as well as veterans within the print and cut industry.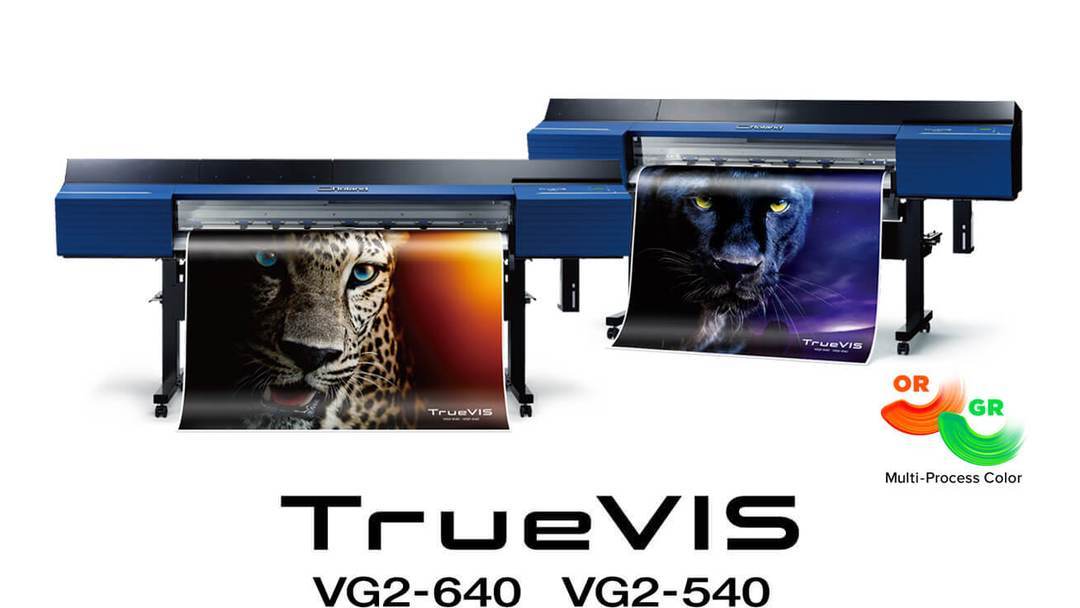 ---
Roland TrueVIS (TR2) Inks
Get specific color results for logo and branding projects or create incredibly bold, vivid graphics with the awesome color power of TR2 Inks and VG2 printer/cutters.
Expand Your Gamut with True Rich Color
With three different configurations in CMYK, plus additional Light Cyan, Light Magenta, Light Black, White, Green or Orange ink, you can develop your color output like never before. True Rich Color combines neutral grays, smooth gradations, and natural skin tones to produce color quality of incomparable realism and complexity.
---
Why we love the Roland VG2-540
Live DEMO from Skip Grant on the VG2-540
---